GE FANUC - Programming Software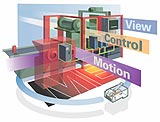 GE Fanuc's CIMPLICITY Machine Edition is an automation software breakthrough deploying HMI, motion, and multi-target control in an integrated development environment. This environment provides a common user interface, drag-and- drop editing, and a rich set of development tools. CIMPLICITY Machine Edition includes all the automation software components you need to reduce your programming, configuration, commissioning, monitoring, and maintenance costs.
CIMPLICITY Machine Edition Components:
HMI/Operator Interface – View
An HMI specifically designed to address the needs of machine-level operator interface and HMI requirements. Includesa wide range of PLC/device drivers and OPC client/server support and provides remote connectivity for diagnostic and data monitoring.
Includes support for the following Runtime options: QuickPanel, QuickPanel View (Windows CE-based) and Windows NT/2000/XP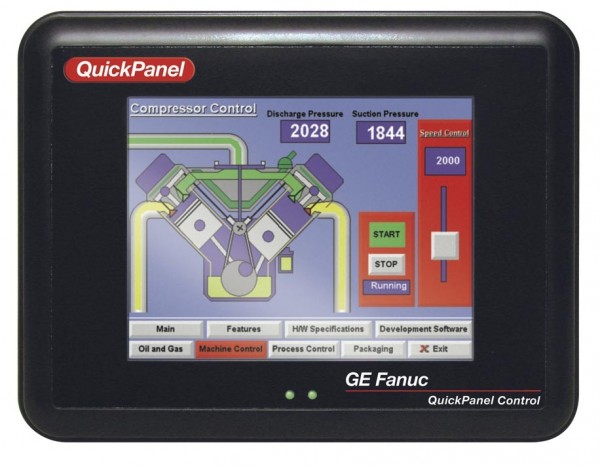 GE Quick Panel
PC Control – Logic Developer-PC
A proven PC-based development and runtime system providing all 5 IEC 1131 languages (Ladder Diagram, Structured Text, Instruction List, Function Block Diagram and Sequential Function Charts), web publishing of logic, and connectivity to a wide choice of PLC and open I/O devices.
Includes support for the following Runtime options: QuickPanel Control (Windows CE-based), Windows NT/2000/XP, Embedded NT/XP, and Hard Real-Time NT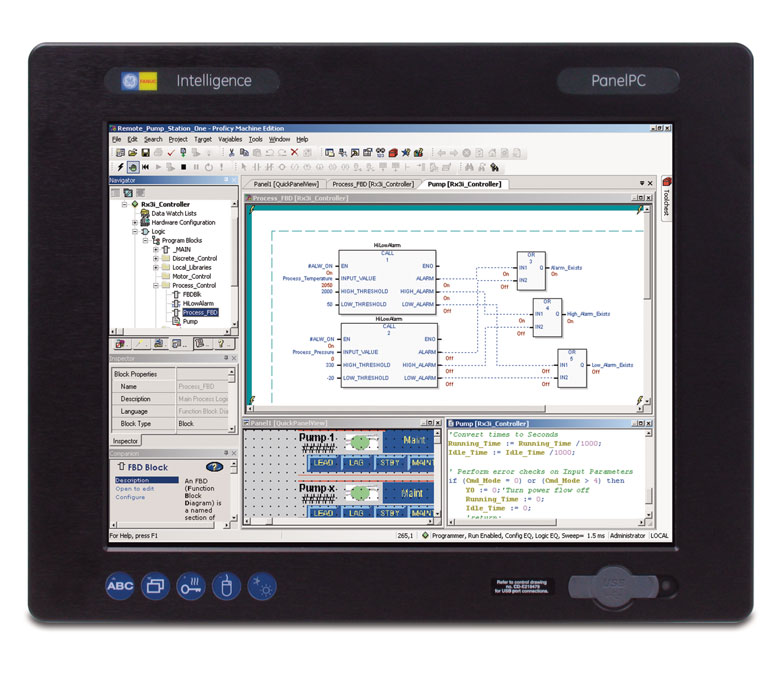 PLC Programming – Logic Developer-PLC Programs and configures all GE Fanuc PLCs and programmable automation controllers (PACs), from VersaMax Nano upto PACSystems RX7i, as well as Remote I/O – Available in Professional, Standard, and Nano/Micro versions
Motion Programming – Motion Developer Programs and configures GE Fanuc S2K motion controllers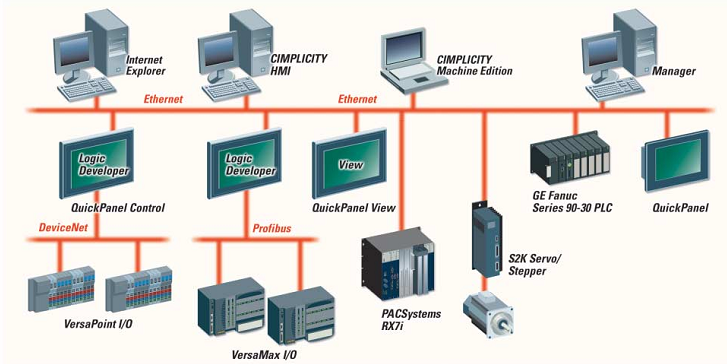 Connectivity Options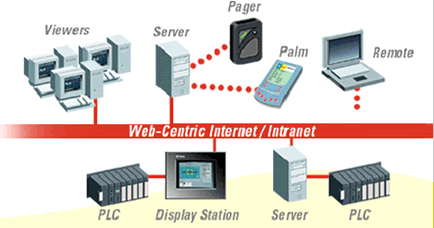 Cimplicity connects to hindreds of the most popular plant floor control devices and can use multiple and simultaneous communications. Cimplicity can be connected with to other systems ( SQL Server, ORACLE, OPC Client and Server, API Interfaces )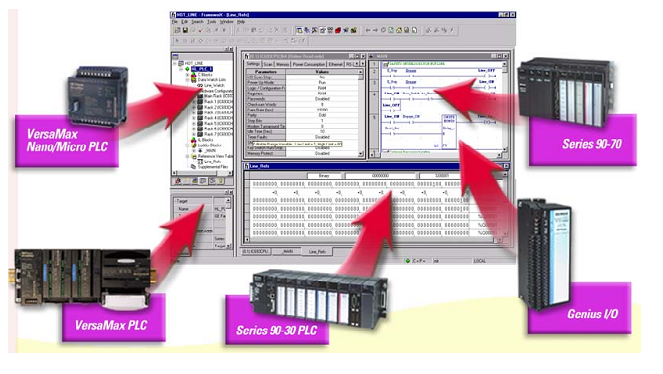 Read more..